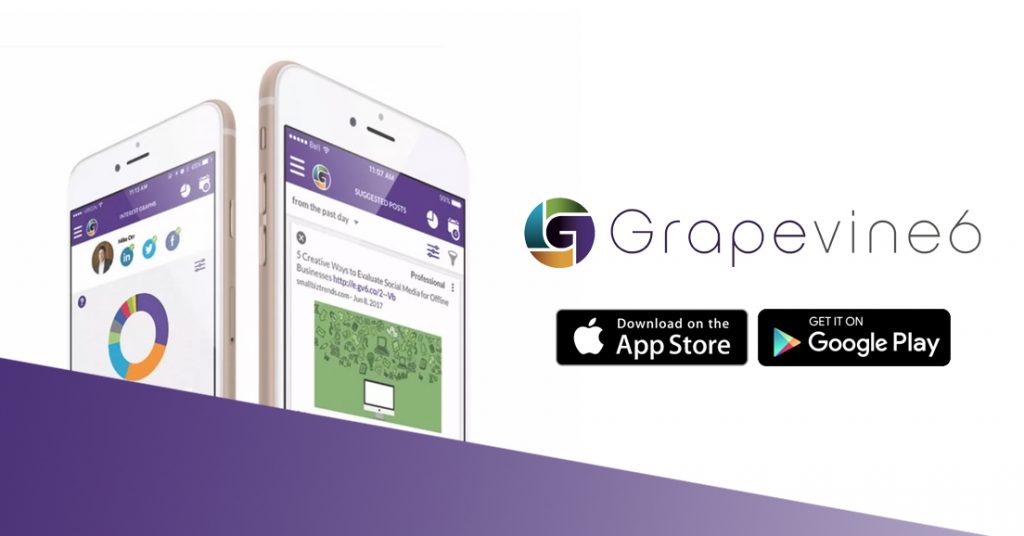 HOW GRAPEVINE6 CAN HELP YOU AT THE TIME OF PANDEMIC
We know many of you are going through hard times and dealing with temporary and permanent layoffs as the uncertainty in the market continues. This may be the time to switch jobs, industries, and even professions. It's hard to know where to start but one positive step is working on your personal brand. Just like company brands, your personal brand is the sum total of your communication to the world about you. Traditionally we thought of your resume as the only way to present that brand to potential employers. Social media creates a much richer view of your personal brand – not only your experience but your interests, your posts and discussions, and even your network itself are part of your personal brand.
It can be tough to know where to start so we want to help in the way we can. We learned pretty early that our app could help professionals to secure their dream jobs so we've kept our app available for free on Apple App Store and Google Play Store to help since the beginning. Putting this out to remind everyone that social media and personal brand are important parts of your toolkit in your job search and the Grapevine6 app is a free resource available to help.
The Grapevine6 app can be used to help you build your brand and presence on social media channels that will catch the eye of recruiters and hiring managers. You can show your authenticity by finding and sharing content that aligns to your personal and professional brands, and help you create a compelling, outstanding candidate profile.
Get the app on Apple App Store and Google Play or sign up online.