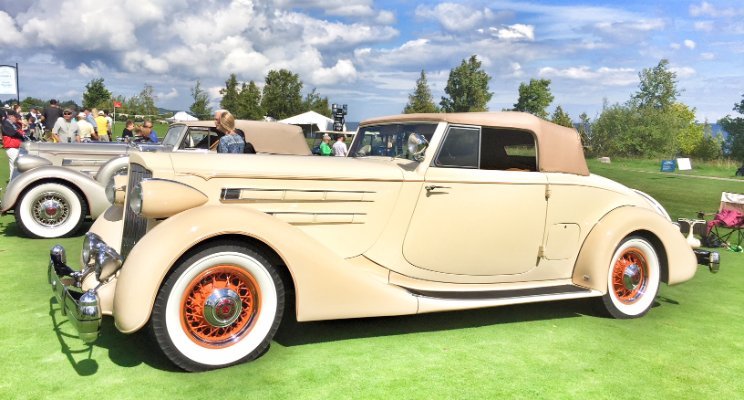 Changing roles? Change your content.

The Grapevine6 team had a chance to sit down with Corey Finkelstein of Hagerty Canada, to talk about how he transitioned into his dream job and how he's using content to build relationships.
Corey is the new Manager of Private Client Services at Hagerty Canada, the leading classic and collector insurance company, providing specialty insurance for more classics than any other company in the world. Corey spent more than 20 years running his own creative agency before deciding to switch careers to join the Hagerty team. To establish credibility in his new role and create new business opportunities, Corey needed a way to sharing more relevant content with his growing network of contacts. Here, in his own words, he shares some of his strategies for success.
Tell us about your role.
As Private Client Services Manager, I work with people who have high-value vehicle collections, either for investment purposes or out of pure passion; I help them focus on preserving and celebrating their collection while Hagerty takes care of protecting their investment. I combine my passion for classic cars (I own a '64 VW Beetle and have organized a classic car show in Creemore, Ontario for the past 11 years) with Hagerty's best-in-class coverage, expertise, and resources to deliver the best service to my clients.
How does sharing car-related content help you in your role?
I led my own marketing agency for 20 years so I spent a lot of time sharing my perspective on design and marketing. Now that I'm focused on reaching automotive buyers and collectors it's important for me to position myself as someone who understands the ins and outs of buying, restoring and owning classic cars. Even though I've spent many years organizing a classic car show, the bulk of my network didn't see me as a classic car expert because my focus was on showcasing my marketing expertise. Fortunately, I've been able to easily find relevant content using the Grapevine6 content sharing platform and have captured a lot of interest from influencers and people who have classic cars.
I use Grapevine6 to share two or three articles a day about rare classics, auctions, events as well as useful tips. In addition to the third-party content that I post through the app, I can also use the app to share content written by my company, so I make it a habit to have a balance of original and third-party content.
Now that you're sharing relevant content, what results have you seen?
Since I started sharing content using Grapevine6, I've noticed a lot more people reading my articles (my click ratio is increasing every day). I like knowing that people are actually reading what I'm posting (the app notifies me when this happens and I can also track my article performance). And my LinkedIn SSI (Social Selling Index) score has improved dramatically – I'm currently at 70; before I started sharing content on a regular basis my SSI was under 50. And I've even had an old contact send me a note to tell me he owns two classic cars – a 1970 Barracuda and Porsche 964 (I had no idea this contact was a collector). That's exactly why I wanted to share car-related content, to start creating conversations with a new target audience and showcase my knowledge and expertise.
Describe your strategies for success.

I believe it's critical to add my own perspective or point of view to an article. The commentary I add to each article really increases reader engagement – I use my app metrics to tell me which topics and articles are performing well and the ones where I add my own commentary tend to perform the best.
Although I share content that's written by my company, I love sharing content from other sources because I firmly believe in adding value to my network, telling them about auctions, rare finds, automotive news, interesting restorations and more. This kind of content creates a much more authentic connection with my audience.
And finally, I add my own original content to the mix. I recently wrote an article on LinkedIn and used Grapevine6 to share it to my other social channels – I couldn't believe the number of clicks I got on it (and am still getting). So, a mix of third-party, company-generated and original content is a great strategy for building your network and creating more new business opportunities.
Anything else you'd like to add?
My position at Hagerty is dream come true for a 'car guy' like me so it's only natural that I'd want to share car-related content, and with Grapevine6 I don't have to search for it – it finds me so I've become so much more productive. If you haven't downloaded the app you definitely should. And if you have a classic car – get in touch with me – I'd love to hear about it.