Social Selling in Regulated Industries
Statistics show that in 2017 about three quarters of the U.S. was using social media —that's about 208 million people. This number is expected to rise to 220 million by 2022, further proof that you cannot ignore social media if you want to win business in the digital age.
Social selling is the process of developing relationships and influencing decision makers via social networks. It drafts seamlessly into your current sales process and enables sales representatives to connect with potential clients, become thought leaders and drive revenue. Although social selling can be a powerful tool in any industry, it can be more challenging to leverage in highly regulated industries, such as financial services, healthcare and pharmaceuticals, where compliance and governance take the front seat.

Here are four tips to help businesses in these industries navigate the world of social selling.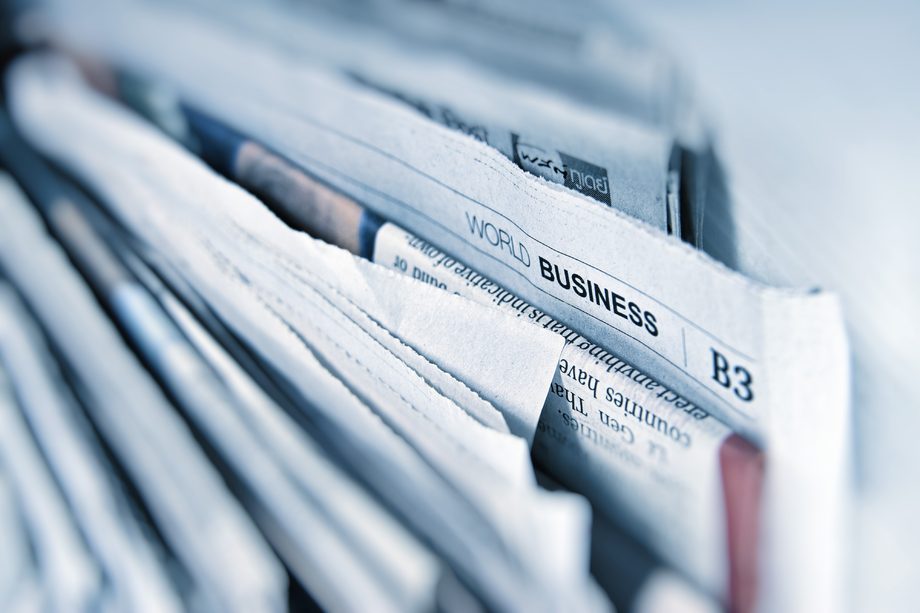 Keeping your salespeople stocked with a consistent stream of compliant content can help ensure that they are unlocking their full potential.
1. Know the rules

The key thing to remember when using social selling in a regulated industry is that compliance always comes first. It's important to ensure that every employee has a basic grasp of the regulations that govern their industry.

Luckily, as social media has become a more important and more widely used communication platform, industry regulators have provided new guidelines. Educate yourself on the guidelines from:



2. Have a plan and leverage your marketing team's expertise

There are a couple things that every business needs if it wants to successfully navigate the ins and outs of social selling. Before you do anything else, the first thing you need is a proper social selling strategy, including an audit of your channels, clear goals, insights into your brand audience, a platform strategy, a content bank, tools for publishing and scheduling content, as well as a means for measuring the success of your program and a playbook for employees to follow when engaging with followers. In regulated industries, special attention needs to be paid to the content being shared, as well as the rules around how salespeople engage with their connections or followers. Creating clear guidelines for you and your employees, as well as a means for enforcing those guidelines, will ensure that you can engage with prospective clients in a professional and, most importantly, compliant manner.

Along with a clearly defined social strategy, it's essential to make sure that your marketing and sales teams are working hand in hand. With social selling, the line between sales and marketing tends to become blurred. Keeping these two teams in sync allows you to ensure that efforts are complimentary instead of contradictory. Utilize the knowledge of your marketing team when it comes to abiding by regulations, as they are likely to have more experience in this area and will help decrease the chance of any incidents.

3. Be observant and consistent

It's important to remember that prospects are most interested in their own wants and needs. Few clients are looking to spend money, but they are looking to solve problems. Before implementing your social selling program, be sure to know what those problems are, and how you can solve them. Doing this will allow you to focus on sharing content that provides real value to your clients, which is key to making connections that matter and converting those connections into sales.

Also keep in mind that success from social selling doesn't happen overnight; it can take weeks or even months to convert a connection into a client. It's important to ensure that your representatives are posting high-quality content on a consistent basis and engaging with prospects via social. Providing your salespeople with a stream of relevant, high-quality and, most importantly, compliant content will keep you free of risk, help to build thought leadership, expand your reach and generate revenue.

4. Use the right tools

Finally, an important aspect in any good social selling strategy is finding the right tool(s) to enable your salesforce to engage effectively (and safely) on social. Sharing relevant content, both corporate and third-party, will increase the credibility for your sales reps and your brand. A good social selling enablement tool will allow salespeople to share a wide variety of content and engage with prospects and leads in a compliant manner.

At Grapevine6, we partner with compliance technology providers such as Proofpoint and SafeGuard Cyber in order to provide real-time compliance checks using artificial intelligence in order to not only determine compliance but context. This allows businesses to avoid the pitfalls that often damage others in their industries.