In my 12+ years at Guardian Life I built and ran a social selling program for nearly 2500 Financial Advisors. I learned A LOT along this journey of creating a social selling program from scratch (and I truly mean from the very beginning) and taking it to maturity.
This post, and more that will follow, will help others launch, scale, sustain, measure, and ultimately win in this powerful business-building capability that has become even more mission-critical in a world where face-to-face business development and client service is curtailed.
It wasn't hard to get FAs to buy into the idea of social selling. It was difficult to maintain momentum and we quickly learned why.
We began by asking advisors to develop a weekly routine of:
Sharing content on social media
Sending connection requests
Sending LinkedIn messages and InMails
Viewing the LinkedIn profiles of prospective clients
It seemed like a pretty straightforward approach that ought to bear fruit over time when consistently followed.
The problem was in the name, and in the mindset that name created.
Selling leads to tangible, measurable results in a predictable timeframe. At least that's what most of us have been led to believe. It's pretty transactional too. There ought to be a clear correlation between actions and results.
Social selling ought to be no different, presumably.
But as time went on, our FAs began to question why they were doing all these activities. They weren't seeing clear, tangible sales results from everything we instructed them to do each week. Their engagement began to fall away.
Conversations with countless FAs led us to the realization that we'd failed them by creating the wrong expectations.
In late 2016 I dropped "selling" from the program name, calling it "social engagement" or just "social" instead.
"Social selling" makes it seem that every time a Financial Advisor takes an action on social media that it should result in a transaction. And when that doesn't happen (which is, of course, most times) it seems the FA, and the strategy has failed.
Those FAs who would achieve the greatest success on social would build awareness of themselves as highly credible professionals in their space. They'd build awareness and positive sentiment toward Guardian Life as well.
But beyond awareness and sentiment, they'd do something much more powerful. They'd spark conversations. They'd form new relationships. They'd nurture existing relationships.
They'd build trust.
And conversations, relationships, and trust would fuel the growth of their business in powerful ways for years to come, often in hard to measure ways.
We Focused Instead On The Actions That Would Lead To Increased Visibility, Conversations, And Relationships.
We encouraged FAs to consistently share articles and reports that would deliver value to their clients and their future clients.
We celebrated increases in clicks through to this content, and to grow in the number of unique new readers and repeat readers.
And we built expectations around such outcomes as:
Growth in audience engagement (clicks, likes, comments)
Growth in FA engagement (shares, likes, comments)
Growth in the number of profile views they received
Responses to their outbound messages (rather than just the number sent)
Introductions provided by existing clients
All of these things were indications of growing value. Of increasing relevance and quality of engagement. Of elevating trust.
I'm a baseball fan and I often find myself talking in sports analogies. I think this one is pretty legitimate when it comes to social engagement.
A baseball player who hits 300 (three hits for every ten at-bats) is on the way to the Hall of Fame.
Seven of every ten trips to the plate come up empty, but they trust the process, keep swinging, and reap the rewards over time.
Consistency is what matters, not the outcomes of any single at-bat.
An Immensely Powerful Tool
Social Is An Immensely Powerful Tool For Financial Advisors To Carry In Their Toolbox, But Program Leaders Need To Help Them Understand What Success Looks Like And Help Them Understand How To Use It In Concert With Their Other Tools.
The most successful FAs I worked with during my tenure at my previous employer were those who understood that social wasn't about direct selling. Instead, they embraced the process of growing brand awareness, staying top of mind, building credibility, strengthening trust, and leveraging their network to spark conversations with clients and future clients.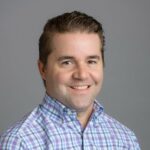 Nate Isaacson is the director of channels and technology at Grapevine6. He is a veteran of social selling in the insurance industry having spent 12 years with Guardian Life building their program from scratch and rolling it out across the country. Learn more about Nate by visiting his LinkedIn Profile.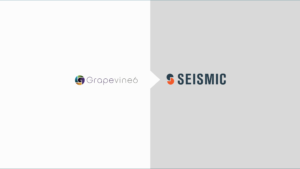 Grapevine6 has been acquired by Seismic, the industry-leading sales enablement platform provider Today marks the beginning of a new chapter
Read More »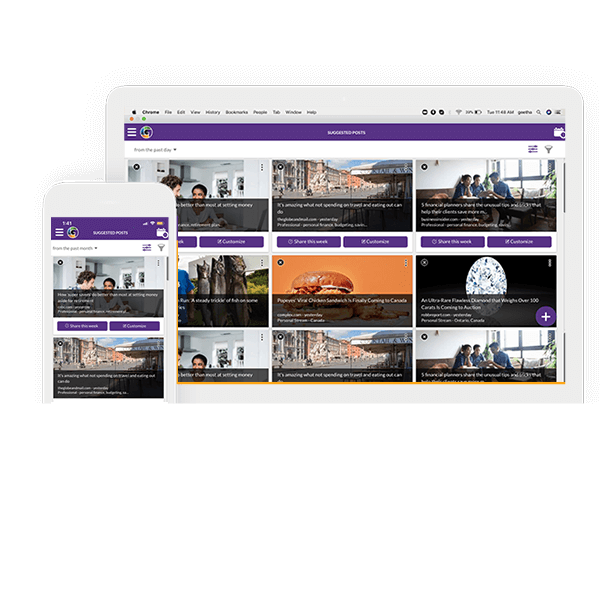 build your successful social selling program today with Grapevine6
Better content + Easy to share + Robust compliance + Powerful Analytics